The Cardinal head west this week for the Waikiki Beach Marriott Rainbow Wahine Shootout in Honolulu.
Their visit includes a practice session on Thursday afternoon, followed by a Thanksgiving banquet at the team hotel that evening. And then it's work, work, work for three days as they play North Carolina, Hawai'i and Prairie View A&M in the four-team round-robin tournament.
I hope our hardworking Cardinal will have some time for relaxation, as they did in Puerto Vallarta a year ago.
The games will be televised only by Oceania TV (a local Hawai'i channel), but there will be quite a bit of other media coverage. Hawai'i will provide live stats for all the games, Big West TV will stream the Hawai'i games* , NBC Sports Radio will broadcast the Hawai'i games, and North Carolina will broadcast its games. (KZSU, whose sports budget was cut in half this year, can't afford to go.)
Stanford's three games are:
Click
here
for the complete tournament schedule.
* At the time I write this, the Big West TV website doesn't show the Hawai'i/Stanford game as upcoming, but I've been assured by Big West TV that the game will be streamed.
University of North Carolina Tar Heels
Stanford begins its tournament play with what will no doubt be a very challenging game against the North Carolina Tar Heels.
North Carolina was the preseason pick to finish fourth in the Atlantic Coast Conference (behind Notre Dame, Duke and Louisville) and is currently ranked No. 11/12 in the national polls.
North Carolina has won its first four games of the season: 83-49 vs Howard, 84-68 vs UCLA, a narrow 79-77 vs No. 18 Oklahoma State, and 76-59 vs Oregon.
This is the same North Carolina squad that Stanford defeated in the Elite Eight last season, except for Diamond DeShields who has transferred to Tennessee. The rest of North Carolina's "big four" are back and doing very well:
Head coach
Sylvia Hatchell
is back too — she has completed her leukemia treatment and it's in remission.
Here are North Carolina's 2014-15 statistics and roster.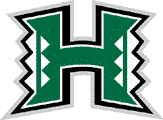 University of Hawai'i Rainbow Wahine
The Hawai'i women's basketball program had languished for a dozen years under a succession of ineffective coaches until Laura Beeman took the helm in 2012. She and her staff have revitalized the Hawai'i program and have led the 'Bows to back-to-back appearances in the Women's National Invitational Tournament (WNIT). In two seasons, she has compiled a 34-28 overall record and 23-11 mark in the Big West.
The Rainbow Wahine were picked to finish second in this year's Big West preseason poll. They've made a good start with three wins and one loss — to No. 14 Cal last week 72-79.
The 'Bows are led by sixth year senior guard Shawna-Lei Kuehu (12.8 ppg, 10.0 rpg). She's had two double-doubles this season.
Two other 'Bows score in double digits: Senior guards Ashleigh Karaitiana (12.8 ppg) and Morgan Mason (10.8 ppg).
But the 'Bows share the load. Nine of their 12 plsyers are averaging double digit minutes this season.
Here are Hawai'i's 2014-15 statistics and roster.
Prairie View A&M Lady Panthers
Prairie View A&M is the four-time defending Southwestern Athletic Conference (SWAC) champions who have appeared in the last four straight NCAA tournaments.
They've lost their first three games this season — to Rice, Stephen F Austin and No. 7 Texas A&M
The Panthers are led by senior guard Jeanette Jackson. She has taken 26% of the Panthers' shots and scored 36% of their points (20.7 per game). She has also drawn the most fouls — five of her 20.7 points per game were from the line.
This will be the first game ever between the Panthers and the Cardinal. Both teams took part in a tournament in Honolulu in 2008, but that was a five-team tournament and they didn't play each other. Cynthia Cooper was the Panthers' coach then.
Here are Prairie View's 2014-15 statistics and roster.