The Cardinal begins its conference season as host of the Rocky Mountain teams at Maples:
Colorado on January 3, Saturday evening at 7:00
Utah on January 5, Monday early evening at 5:00
Both games will be televised by Pac-12 Networks with Ros Gold-Onwude as the analyst, streamed online by
Pac-12 Networks
, and broadcast by
KZSU
. Live Stats
here
.
Stanford does not travel to the Rockies this season, so this is the only time these teams will play during the regular season.
Karlie sank five treys in Colorado last year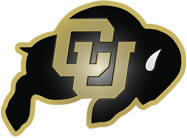 Colorado Buffs
Colorado had good reason to be excited this year at the propect of building a winning team around junior forward Arielle Roberson. Arielle was the Pac-12 Freshman of the Year in 2013 and led the Buffs in scoring and rebounding last season. But she tore her ACL during a routine drill in September, and there went Plan A.
The Wilson twins (Brittany and Ashley) have graduated. They took with them a good deal of the aggressive play for which the Buffs are noted. But there is no shortage of competitiveness and intensity – not with coach Linda Lappe at the helm for her fifth season.
The Buffs are a strong defensive team. They're the best rebounders (47.9 rpg) and shot blockers (6.0 bpg) in the Pac-12. They rank 3rd in the nation for defensive boards (32.0 per game).
Unfortunately, the defense has not led to offense. This is partly due to poor ball-handling. The Buffs average 19.2 turnovers per game – six more than their opponents and the worst in the Pac-12. That and, says Lappe, "... our inability to get the ball where it needs to go," has left the Buffs struggling for wins in a tough non-conference schedule.
Lappe has a new assistant this season to work with the guards – Jamie Carey. It's been 15 years since Jamie's dazzling freshman season at Stanford when she made 45.5% of her 3-point shots. That still stands as the best career 3-point percentage in the Stanford record book.
With Roberson's absence, the Buffs are a balanced team. Eight players average more than 16 minutes per game and four score in low double-digits. The likely starters are:
The Buffs' win-loss record (7-4) places them in a 3-way tie for 8th in the Pac-12, their RPI (68) places them 9th, and their strength of schedule rank (59) places them 5th. They've played one ranked team – Iowa, #22.
Here are Colorado's statistics and roster.

Utah Utes
Utah began the 2014-25 season minus almost half of the previous season's production.
All-conference senior forward Michelle Plouffe graduated and sophomore forward Emily Potter, who had an outstanding freshman season, tore her ACL in September. Between them, they had provided 47% of Utah's scoring last season and 45% of the rebounding.
The Utes have been hit hard by more injuries during the non-conference season – sophomore starting forward Malia Nawahine (back injury, return unknown), junior guard Katie Kuklok (ACL, season), sophomore backup point guard Devri Owens (ACL, season), freshman third-string point guard Gabrielle Bowie (foot injury, return unknown).
That leaves just ten active players on the Ute roster, six of them freshmen and sophomores. Because Utah's traditional motion offense is difficult to learn, fifth-year head coach Anthony Levrets is using a simplified three-out, two-in variant that allows underclassmen to "play without thinking." (That's what he says. It looks anything but simple to me.)
The young team is led by sixth-year senior Taryn Wicijowski, who was sidelined last season and her sophomore season with a pair of ACL tears. She's making up for lost time with an average of 35.6 minutes per game – the most in the Pac-12.
The likely starters for the Utes are:
Utah's win-loss record (6-5 ) places them 11th in the Pac-12, their RPI (195) places them 11th, and their strength of schedule rank (210) places them 10th.
Here are Utah's statistics and roster