The Cardinal begins its 2015-16 non-conference season with a
short road trip
to UC Davis, against whom Kaylee soared to her second career double-double last season.
The game is on on Friday, November 13 at 7:30 pm. There will be no television or video coverage of the game, but UC Davis Athletics will provide a live audio stream and live stats.
If you're going to the game and can make it to Davis by 5:30 or so, drop in to The Graduate, a sports bar just across the street from ARC Arena, and join the no-host mixer organized by the Sacramento Stanford Alumni Association.
After returning to Palo Alto for a night's sleep and perhaps an early practice session, the Cardinal will fly to Spokane for a Sunday afternoon game vs Gonzaga at 1:00 pm.
The Gonzaga game will be shown on local TV station SWX. If you live in the Spokane area, click here for coverage information. The game will also be streamed live by Gonzaga Athletics. Click here for live stats.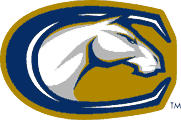 UC Davis Aggies
In their past four annual encounters, the Aggies have mounted a strong zone defense against the Cardinal. The Cardinal can expect more of the same this season from fifth-year head coach Jennifer Gross. They'll need to have shaken off last week's preseason wobblies to gain a fifth consecutive victory.
The Aggies return a pair of starters and nine players overall from last season's squad that finished in a tie for fifth in the Big West Conference. They are led this season by senior forward Alyson Doherty, who was named to the preseason All-Big West Conference team. She is joined by returning starter senior forward Celia Marfone, sophomore guard Rachel Nagel and sophomore guard Dani Nafekh
Here are UC Davis' 2014-15 statistics and current roster.
Gonzaga Bulldogs
The Cardinal can expect a tough game in the Kennel, which will be packed full of enthusiastic fans.
The Zags have won the last 11 regular season West Coast Conference (WCC) titles. They've been to the Big Dance in each of the last seven seasons, advanced to the Sweet 16 three times and the Elite 8 once. They just missed their second Elite 8 spot last season with a loss in overtime to Tennessee.
This season, the Zags have been tabbed as the WCC preseason favorite. They aren't nationally ranked, but they have received votes in both of the national polls. Graham Hayes (espnW) picked them as #6 in the mid-majors:
What they have: Let's call it institutional memory. Gonzaga loses stars and still thrives. It even lost Kelly Graves to little ill effect, coming within a whisker of the Elite Eight for Lisa Fortier. So while the Bulldogs lost the leading scorers off that team, Keani Albanez and Sunny Greinacher, they know how to reload. There is still a lot of size [Shelby Cheslek], as well as a quality point guard [Georgia Stirton] and promising shooters.

Name to remember: Elle Tinkle. Not to suggest it was one-to-one cause and effect, but Gonzaga started to look like its old self a season ago about the time Tinkle hit her stride. Younger sister of former Stanford player Joslyn and daughter of Oregon State men's college basketball coach Wayne, her name stands on its own in Spokane, a rare scorer both reliable from long range and able and willing to get to the free throw line.
Here are Gonzaga's 2014-15 statistics and current roster.