Stanford and Cal travel to Los Angeles this weekend for critical games between the top three teams in the conference.
The Stanford games are:
Against USC on Friday night at 8:00. The game will be televised by the Pac-12 Networks and braodcast by KZSU.
Against UCLA on Sunday afternoon at 12:30. The game will be televised by ESPNU and broadcast by KZSU.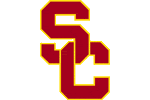 USC Trojans
You never know what to expect from the Trojans.
The previous Cardinal/Trojan meeting a month ago was a very hard-fought game that the Cardinal finally won by just nine points – their smallest margin of victory in a conference game this season.
Since then, the Trojans have won just one game (against Arizona) and lost five. Three of those losses were so close — by just three points to Utah, Washington State and Washington.
But close doesn't count in basketball, and the Trojans now have little chance of finishing in the top tier of the conference. They stand in a tie with WSU for sixth place, and the best they can do for themselves this weekend is move up to a tie for fifth place with Colorado.
However, I expect that they'll do their very best to bump the Cardinal or the Bears out of first place.
Here are USC's 2012-13 statistics and roster.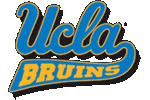 UCLA Bruins
Since the Cardinal and Bruins last met a month ago, the Bruins have won six conference games by an average margin of 15 points. Only two of the games were close — by four points against ASU at home and against Washington on the road.
The Bruins no longer lead the conference in scoring and rebounding as they did a month ago. In conference play only, they're second in scoring to Washington with 69.8 points per game and tied for first with Stanford in field goal percentage with 0.451. In rebounding, they're fourth in total rebounds and sixth in offensive boards. They're still tops in stealing, tied with WSU with 10.5 per game.
The Bruins have lost only to Stanford and Cal in conference play. They're currently ranked No. 3 in the Pac-12. By Sunday night, they could be in any of the four top slots — No. 1 if Stanford and Cal lose both their games, No. 4 if UCLA loses both its games and Washington wins its games against Oregon and OSU.
The Cardinal trounced the Bruins a month ago. The rematch is going to be tougher. The Bruins' fate isn't just in their own hands, but I expect that they'll bring their A++ game to Pauley Pavilion this weekend.
Here are UCLA's 2012-13 statistics and roster.