Welcome home, Cardinal!
We hope that your experience with new offensive strategies and changing rotations last week, the comforts of home and our enthusiastic support will lead to decisive victories this week — your 48th consecutive one at Maples on Friday at 1:00 against South Carolina, your 49th on Sunday at 12:30 against Texas.
South Carolina Gamecocks
Stanford and South Carolina have played each other twice before, in 2006-07 and 2008-09. Stanford won both times.
South Carolina went 14-15 last season and finished seventh in the Southeastern Conference (SEC).
South Carolina has lost their two top players from last season. Senior guard Valerie Nainima tore her ACL early in the summer. She was South Carolina's top scorer, the only three-pointer shooter and had the most assists. Freshman center Kelsey Bone, South Carolina's top rebounder and second-best scorer, transferred to Texas A & M. Third-year coach Dawn Staley said in a preseason interview, "There's an opportunity for everybody to contribute. We're looking for all the players that worked on their game in the summer to step up — here's their opportunity to shine!" She expects her team to be fast-paced and more guard-oriented this season.
In spite of losing Nainima and Bone, South Carolina is picked to finish seventh in the SEC again this season — not bad in a conference with four teams in the AP Top 25, headed by Tennessee. So far, they've defeated Illinois & Clemson and lost to Xavier & Penn State.
The probable starters for South Carolina are:
#3, 5'8" sophomore guard Ieasia Walker has stepped up as the top shooter with 15.3 points per game. She also has 3.5 rebounds per game and 10 steals.


#11, 5'9" junior guard La'Keisha Sutton was the third best shooter last season behind Nainima and Bone. She has 11.3 points and 3.5 rebounds per game this season.


#21, 6'0" sophomore forward Ashley Bruner has stepped up as the top rebounder with 9.0 per game. She has also scored 9.3 points per game.


#24, 6'0" junior guard Marah Strickland is a preseason pick for the SEC second team. She has 7.3 points and 2.3 rebounds per game.


#52, 6'1" senior forward Jewel May has 4.8 points and 4.8 rebounds per game.
Coming off the bench for more than 15 minutes per game are:
#5, 5'6" junior guard Markeshia Grant
#12, 6'1" junior forward Charenee Stephens
#10, 6'0" freshman forward Kayla Brewer
Here are South Carolina's
2010-11 statistics
and their
roster
.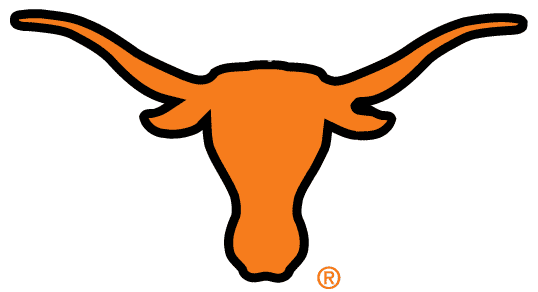 Texas Longhorns
Stanford and Texas have played each other five times before, most recently in 1995-96. This is the first time Coach Gail Goestenkors has brought a team to Maples Pavilion.
The Longhorns have performed well since Coach Goestenkors took the reins from Jody Conradt in 2007. They've been to the Big Dance in each of the past three seasons. Last year they were (22-12) and ended the season with a loss to San Diego State in the first round of the NCAA.
This season, Texas is the preseason pick for fourth place in the Big 12 after Baylor, Texas A & M and Oklahoma. They have had three big wins this season over unranked opponents and are currently ranked 17/19.
They have six newcomers this season — five freshman and senior Sarah Lancaster, an import from Texas Women's Tennis. One of the freshmen is Tiffany Moore, who was ranked as the No. 22 prospect nationally by ESPN Hoopgurlz. She hasn't played yet this season; I don't know why.
The Longhorns are not as strong in the post as they had expected, because 6'4" center Cokie Reed is out for the season after foot surgery. Coach Goestenkors says, "We will probably run more than we have in the past and use some traps and some different presses to try to utilize our speed and our guard strength."
The starters for Texas are:
#5, 6'2" senior guard Kathleen Nash is the Longhorn's most versatile player – she plays all five positions. She is a top Texas all-time performer. In her first 97 games at Texas, she racked up 1,000 points, 500 rebounds and 150 3-pointers. This season she has averaged 17.3 points, 12.7 rebounds and 2.7 3-pointers per game. She is a preseason All-Big 12 Honorable Mention.


#33, 5'8" junior guard Ashleigh Fontenette runs the point for Texas. She has averaged 17 points, four rebounds, four assists and 4.7 steals per game. She is a preseason All-Big 12 Honorable Mention.


#24, 5'10" freshman guard Chassidy Fussell was named Big 12 Freshman of the Week for averaging 20.5 points and 7.5 rebounds last week. Her averages for the seasons are 17.7 points and 8.0 rebounds.


#12 5'7" junior guard Yvonne Anderson has averaged 15.0 points and 3.3 rebounds and has made 50% of her ten 3-point attempts.


#22, 6'4" junior center Ashley Gayle hold the Texas single-season block record (103). Her averages this season are 8.7 points, 11.7 rebounds and 5.0 blocks.


Texas has just four reserves, not including Tiffany Hayes. These two have played about 20 minutes per game:
#44, 6'3" freshman forward Anne Marie Hartung averages 10.0 points and 6.3 rebounds.
#11, 5'10" freshman guard Chelsea Bass averages 10.0 points and 3.7 rebounds.
Here are the Texas
2010-11 statistics
and
roster
.