The Cardinal heads east this weekend to play the Utah Utes in Salt Lake City on Friday evening at 5:00 PT and the Colorado Buffs in Boulder on Sunday afternoon at 1:00 PT.
The media coverage for the games is:

University of Utah Utes
Utah has a mature, experienced team in its second season under head coach Lynne Roberts.
Four of this season's starters also started every game last season: redshirt junior forward Emily Potter, senior wing Paige Crozon, redshirt junior wing Malia Nawahine, junior wing Tanaeya Boclair
Potter is the Utes' best everything — scorer (16.1 ppg), field goal percentage (.577), rebounder (9.6 rpg), and shot blocker (3.1 bpg). She's tallied six double-doubles this season and ranks tenth in the nation in blocked shots.
Boclair averages 11.3 points and 4.3 rebounds per game. Nawahine averages 11.2 points and 3.9 rebounds. Crozon averages 9.3 points and 4.7 rebounds.
The Utes' offense is led by sophomore point guard Erika Bean, who averages 4.6 assists per game with a good assist/turnover ratio of 1.7.
The Utes are a great defensive team. They rank among the top ten in the nation in four defensive categories: 3-pt field goal defense (24.0, #3) , defensive rebounds per game (32.0, #6), rebounds per game (45.2, #10), and blocks per game (6.2, #10).
The Utes had a moderately strong nonconference schedule and won every game. They have since defeated USC and lost to UCLA, Arizona and Arizona State. They are not ranked, but Charlie Creme has them as a No. 8 seed in his bracket.
Here are Utah's roster and season statistics.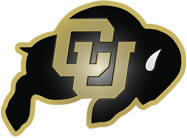 University of Colorado Buffs
The Colorado Buffs are doing surprisingly well under a new coaching staff headed by JR Payne. Payne is new to Colorado, but not to West Coast basketball. She came to Colorado from Santa Clara, which she led to its first winning season in eight years. She played at St. Mary's under now Oregon Coach Kelly Graves and was his assistant at Gonzaga in her first coaching job.
The Buffs lost just one game in non-conference play, but have faltered since with losses to Arizona State, UCLA, USC. Their only conference win is against Arizona. Nonetheless, they already have four more wins than they had all of last season.
They are not ranked in the AP Top 25, but received enough votes this week to put them at No. 28.
The Buffs are not strong defenders, but they have a very efficient offense, with a pair of skilled sophomore guards who like to push the ball. Kennedy Leonard leads the team with 19.0 points and 5.7 assists per game. Alexis Robinson is second with 10.9 points and 3.3 assists.
Senior forward Haley Smith also scores in double digits (10.9) and is the best rebounder with 5.7 per game.
All three of them shoot the long ball. Collectively, they make about five treys per game.
The Buffs rank fifth in the nation in steals, with 13.1 per game.
Here are Colorado's roster and season statistics.