The Cardinal play away next weekend:
At UC Davis on Friday evening. The game will be live-streamed by Big West TV and broadcast by KZSU. If you plan to go to the game, allow plenty of driving time. Google Maps says two hours on a Monday evening, but Hwy 80 from the Bay Area to Davis is often heavily congested on a Friday afternoon.


At Gonzaga on Sunday afternoon. The game will televised by SWX (a local sports & weather channel in the Spokane area), live-streamed by Zag Sports ($9.95 charge) and broadcast by KZSU.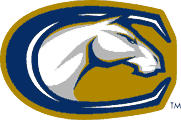 UC Davis Aggies
UC Davis's head coach Jennifer Gross is one of the top offensive coaches on the west coast, and her teams have given Stanford some challenging competition in recent years. The Aggies have advanced to the WNIT four times in their five years as a Division I program.
They may not be quite so challenging early in this season. They lost the nucleus of the team – four strong starters – to graduation and have six newcomers – five freshmen and a transfer from Iowa State who is not eligible to play this season.
They've been picked to finish seventh (of ten) in the Big West and are 2-2 for the season
The Aggies who will probably see the most action on Friday are:
Here are the Aggies'
2012-13 statistics
and
roster
.
Gonzaga Bulldogs
The Bulldogs no longer have Courtney Vandersloot, Kayla Standish or Kate Redmon, who led their team deep into the NCAA tournament in the past three years.
They have a lot of youth this season – 10 underclassmen, including six freshmen. But they still have head coach Kelly Graves, one of the best coaches in the mid-majors, who's been building Bulldog teams that compete with the best for 12 years. He says the team is one of the most talented he's had at Gonzaga.
The apparent drop in talent at Gonzaga prompted coaches to pick the Bulldogs to finish second (to BYU) in the West Coast Conference this season. It's a first for the Zags in five years to be picked anywhere but first, but it hasn't slowed them down. They've won five of their first six games, losing only to #6 Louisville in a tournament in Puerto Vallarta.
The Bulldogs are especially competitive at home in their 6000-seat "Kennel", which is sold out for Sunday's game.
These are the most productive Bulldogs:
Look also for #31, 6'2" freshman guard
Elle Tinkle
. She may not get much playing time, although she was the high scorer with 14 points in the Zags' prior game. She will be very excited to be playing with her big sister, Joslyn.
Michelle Smith (espnW) has much more to say about the Zags here: Gonzaga has a new look this season
Here are the Bulldogs' 2012-13 statistics and roster.