After three games in three days in Hawai'i, the Cardinal have it a bit easier next weekend. They play just one game, at home, against the Long Beach State 49ers.
The game will be live-streamed by the Pac-12 Network and broadcast by KZSU.
Stanford and Long Beach State were frequent competitors in the pre-Tara era and have met occasionally since then. They last played each other 19 years ago. Stanford scored its most points ever and won that game and 122-49.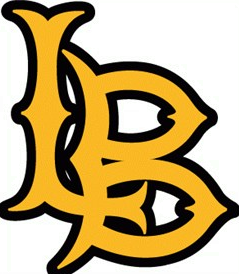 Long Beach State 49ers
The 49ers play in the Big West conference, along with one of the Cardinal's recent competitors (Univerity of Hawai'i) and two upcoming ones (U.C. Davis and Pacific). They've been picked to finish fifth (of ten) in the conference this season.
Last season they became the first team in Big West history to knock off a No. 1 and No. 2 seed in conference tournament action, and they reached the championship game for the first time since 2001. They return eight letterwinners and four starters from that team.
The 49ers are led by sophomore guard
Alex Sanchez
, who was named to the Big West all-freshman team last season. This season, she's the 49ers top scorer (13.3 ppg) and rebounder (6.5 rpg). She also averages five assists per game with a good assist-to-turnover ratio of 1.3.
Sophomore guard
Chantel Dooley
is the 49ers second-best scorer with 9.5 ppg. She also averages 3.0 rebounds, 3.0 assists and 2.3 steals per game.
The 49ers have four players who frequently shoot from beyond the arc — Sanchez, Dooley, sophomore guard Lauren Spargo and sophomore forward Ella Clark. They average a total of 5.0 three-pointers per game at a rate of 35%.
The 49ers are 2-2 for the season. Their most recent game was a 71-62 victory over the University of Washington.
Here are the 49ers 2012-13 statistics and roster.